Saint Malo – September 19, 2023.
We are thrilled to announce that Synergiz will be an exhibitor at the upcoming XR Days event, organized by La Ruche Industrielle. This highly anticipated event will take place on October 17th and 18th near Lyon in Vénissieux, spotlighting the industrialization of Augmented Reality (AR), Virtual Reality (VR), and Mixed Reality (MR).
The XR Days event brings together all those interested in the convergence of immersive technologies and industry. Synergiz, as a Mixed Reality expert, will be present to showcase its innovative solutions and offer various demonstrations of their use cases. 
Diverse Demonstrations to Meet Industrial Needs
At the Synergiz booth, visitors will have the opportunity to discover how Mixed Reality can revolutionize various industrial domains, including: 
Industrial Space Planning: Learn how Synergiz and its software platform, Synergiz Harbor, use Mixed Reality to assist companies in designing and optimizing their production spaces more efficiently. 
Complex Data Visualization: Explore how Mixed Reality enables the real-time visualization and interaction with complex data, facilitating decision-making. 
Collaboration: Discover how the Synergiz Harbor solution enhances collaboration among remote teams. 
Training: Understand how Mixed Reality can enhance information retention and invigorate training curricula. 
Remote Assistance: Share your real-time environment with remote experts for quick and hands-free assistance.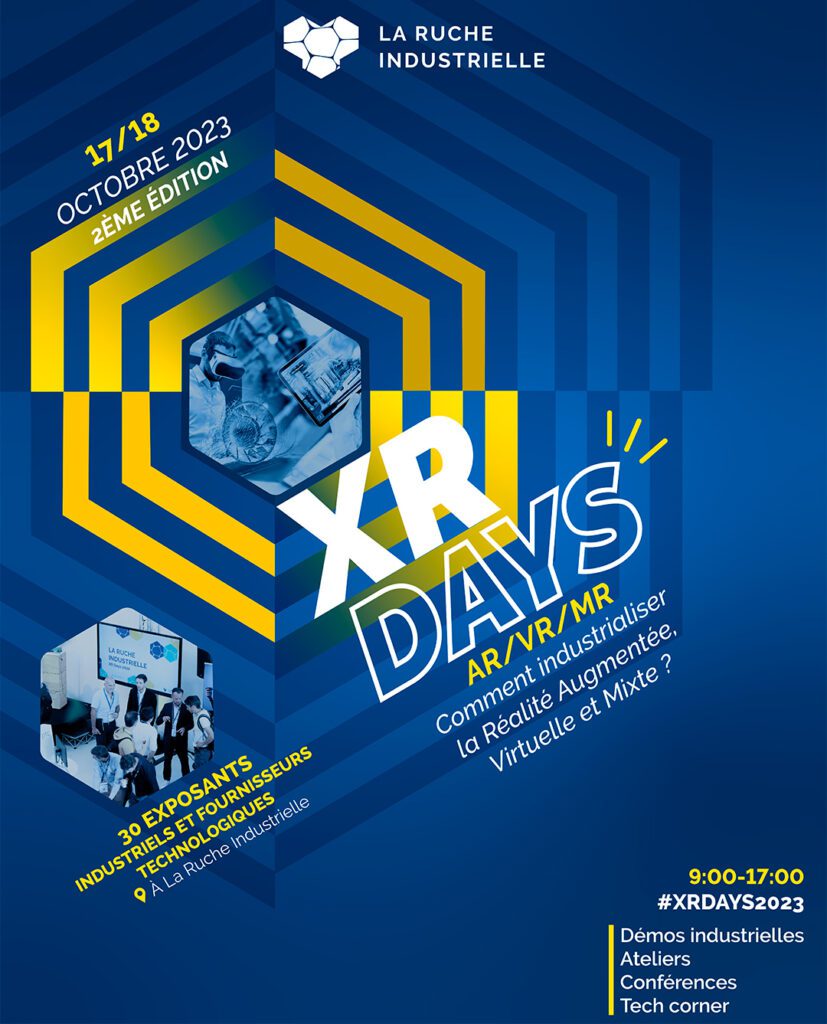 Meet the Synergiz Team
The Synergiz team will be available to discuss how digital transformation can drive innovation within your company and assist you in navigating through change.
Fabrice Barbin's Conference – CEO of Synergiz – on Large-Scale Mixed Reality Deployment
Don't miss Fabrice Barbin's conference, founder and CEO of Synergiz, who will share insights and best practices on large-scale Mixed Reality project deployments. This presentation will be a unique opportunity to explore emerging trends and the benefits of Mixed Reality in the industry. 
Rendez-vous aux XR Days
Join us at the XR Days event organized by La Ruche Industrielle. Register for free now.