Synergiz, a leading player in the field of mixed reality solutions and Microsoft's exclusive gold-level partner in France, is thrilled to announce the opening of its software solution, Synergiz Harbor, to multi-platform compatibility. This milestone represents a natural and logical evolution of Synergiz's offering, with the aim of providing professionals with new means to achieve their development and digital transformation objectives.
For several years now, mixed reality has demonstrated its exceptional and exponential potential across various industries. Today, it promises even greater accessibility thanks to the emergence of new hardware manufacturers. Mixed reality is increasingly being used in collaborative settings, encompassing use cases related to training, communication, knowledge sharing, and the visualization of complex data in less mobile and more stationary contexts. As a pioneer in this field, Synergiz integrated advanced collaborative features into its software suite, Synergiz Harbor, two years ago. Now, Synergiz is naturally expanding its offering to adapt to market trends and the expectations of professionals.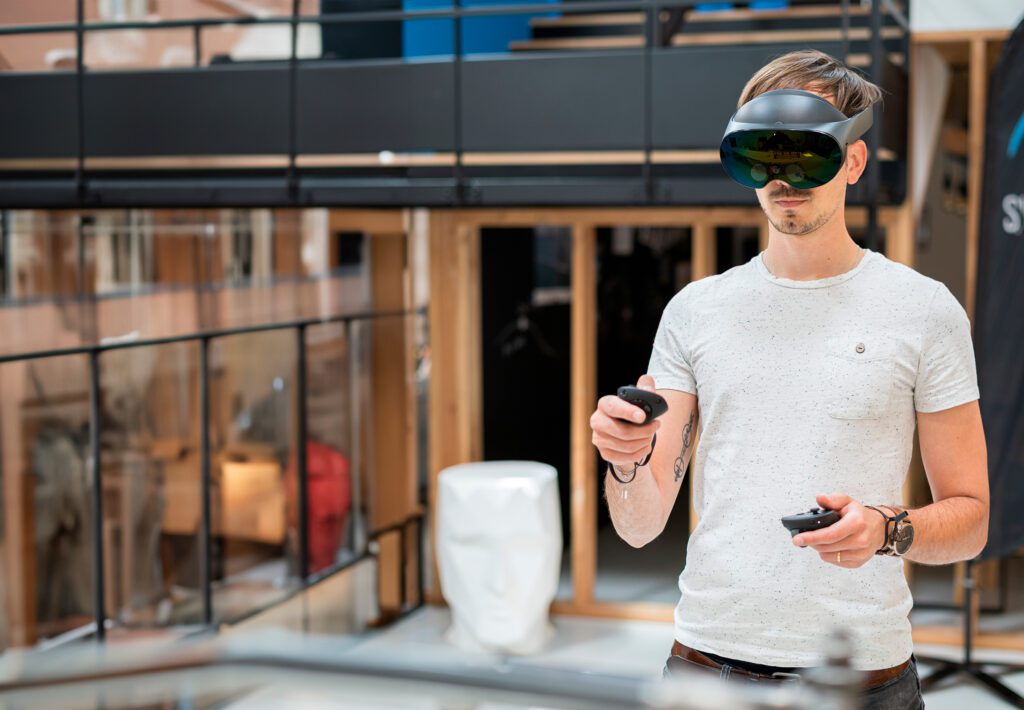 "We are proud to open Synergiz Harbor to multi-platform compatibility, which marks a key milestone in our commitment to meeting the needs of our users and adapting to the latest technological advancements. "This expansion provides increased flexibility for our clients while maintaining our focus on operational efficiency and ecological responsibility." 
Synergiz teams have been working with the Microsoft HoloLens headset since its entry into the European market in 2016. It remains an ideal solution for mixed reality projects, thanks to its see-through technology (allowing users to see their environment with their own eyes). In some cases, a pass-through approach (via video restitution) may be preferred, especially if the experience involves displaying content that is not or only loosely anchored in reality.
Synergiz Harbor has a dual purpose. The software solution is dedicated to first-line operators, who have highly operational use cases requiring a strong connection with reality (e.g., assistance with movement, enhancement of physical objects, etc.) and naturally involving the use of HoloLens. It also addresses the needs of information workers and those in experiential fields, facilitating knowledge sharing, local and/or remote collaboration, and compatibility with various devices.
Initially, Synergiz will market the Meta Quest Pro and Meta Quest 2 headsets, highly popular among the public, and make its Harbor software solution compatible with Meta Quest Pro, enabling users to benefit from all the features of the Synergiz Harbor platform as well as Synergiz's comprehensive support offering (services, academy, factory, studio).
The Synergiz Harbor software platform with Meta Quest Pro compatibility will be available starting in the fall. To learn more about this new offering and explore the numerous possibilities for collaboration in mixed reality it provides, visit Synergiz.com.