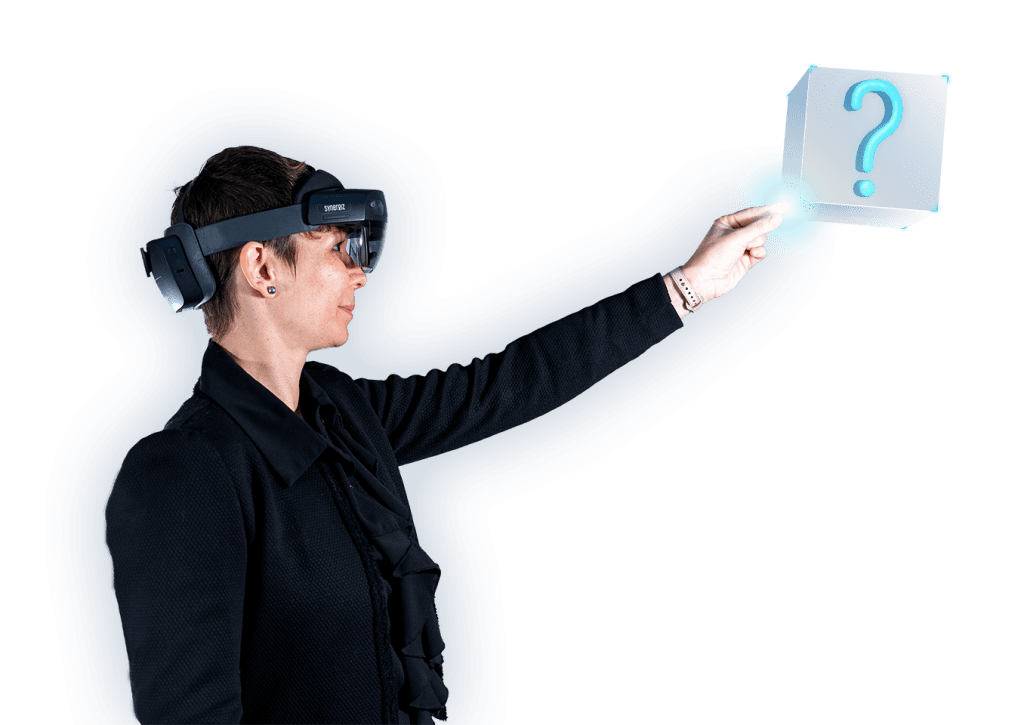 Of question…
In a globalized economic context where quality, proximity and reactivity are becoming differentiating issues, how can we rethink service so that it is both efficient and sober?
In mobile or geographically distributed teams, in reinforced collaborations between companies or individuals, in the era of hybrid work and telecommuting, how to ensure efficient and friendly interactions between people while limiting travel?
With data increasingly present, but also increasingly dense and complex, how to extract useful information and make it available and intelligible, at the right time, in the right place and in the right format to support decision-making and action?
As citizens, entrepreneurs and companies, how can we be a committed actor in changing professional practices so that they are more virtuous and in line with our social challenges?
… is born a conviction
Mixed reality – through its ability to equip practices while erasing distances, to offer a natural interaction with complex information, both solo and in a team, all the while keeping users fully operational and anchored in their usual work environment – constitutes an effective solution to enable organizations to reconcile operational efficiency and sobriety.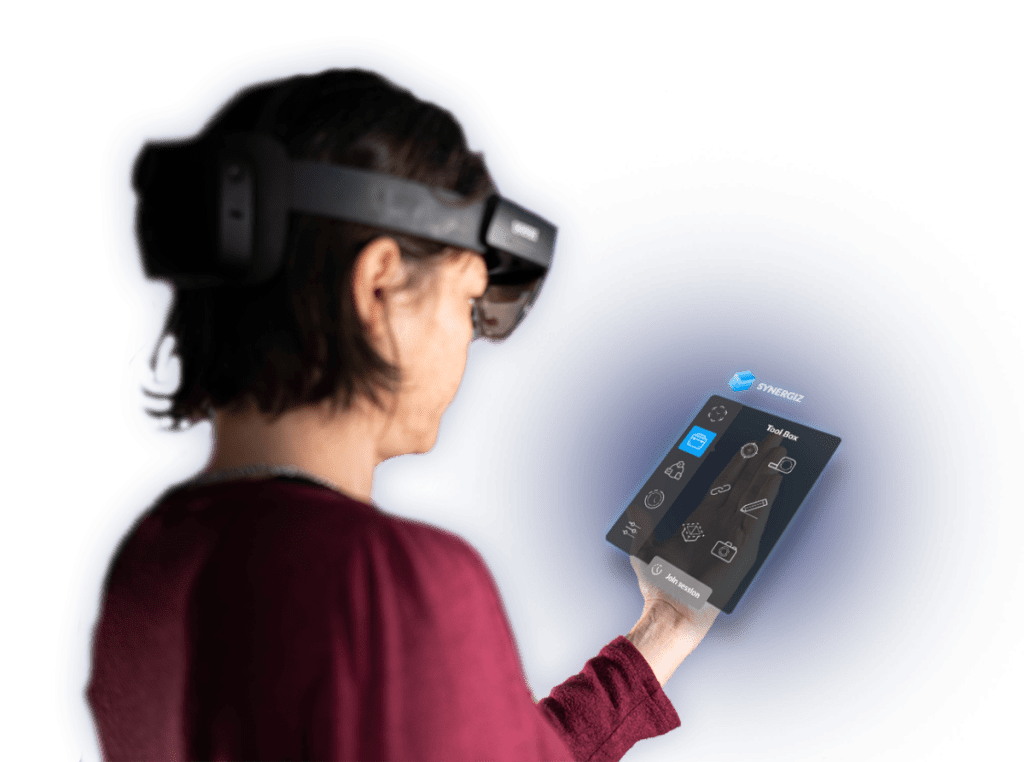 Then our mission
Our mission is to improve the productivity of field operators by facilitating access to useful information, but also to facilitate natural team collaboration and knowledge sharing in all circumstances.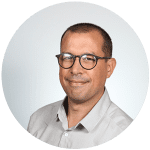 "Every company today is faced with a challenge but also a responsibility: to be able to reconcile its operational efficiency with its sobriety issues, whether it be energy, economic or ecological. However, the activities most often require direct contact with the people working in the field, or to provide tools for collaboration both internally and externally. Businesses also increasingly require consulting or entering rich and complex data. At Synergiz, we believe that Mixed Reality is a source of transformation towards practices that are both more efficient and more sober and virtuous."
Our history
2011
2015
Discovery of HoloLens
Discovery of HoloLens on the Microsoft campus in Redmond, WA in the United States during an MVP (Microsoft Most Valuable Professional) Summit.
2015
2016
2016 : The first HoloLens project
In July 2016, when HoloLens were only deployed in North America, Synergiz imported its first two units. In collaboration with Moët Hennessy's Innovation teams, Synergiz delivers a first public Mixed Reality experience in France to VIPs: wine and spirits boxes are staged and presented to a delighted and enthusiastic audience!
2016
2016-2018
Innovation and customized solutions
Convinced of the potential of Mixed Reality, Synergiz contributes to the evangelization of the market alongside Microsoft teams. In an "Innovation" type approach, custom solutions are created, tested and deployed.
2016-2018
2018
First MRPP recognition
Synergiz' expertise is recognized by the Microsoft Mixed Reality Partner (MRPP) label.
2018
2018
Extension to the integrator business
With the desire to deliver ready-to-use Mixed Reality solutions to enterprises with a fast ROI, Synergiz expands its offer and positions itself as an integrator and license reseller (CSP), in addition to its innovation activities. It is initiating the deployment of Dynamics 365 solutions.
2018
2019
Synergiz, official HoloLens reseller
To meet the challenge of supporting companies in a global way, and with the desire to be the one-stop shop dedicated to Mixed Reality, Synergiz joins the Microsoft DMP program and becomes an official reseller of HoloLens.
2019
2020
Launch of the Ambition 2024 plan
In 2020, Synergiz launches its development plan "Ambition 2024" with the ambition to become the reference player in Mixed Reality in France. It delivers a global offer (Hardware + Software + Services) and consolidates its position as a publisher of hardware solutions (HoloKase) and software (start of software R&D).
2020
2021
MRPP Gold Recognition
Synergiz' expertise is once again recognized. The company has been awarded the only GOLD level MRPP label in France. Synergiz also joins the Microsoft Mixed Reality Partner Advisory Council.
2021
2022
Acceleration and product launch
In 2022, Synergiz continues its commercial development with national and international key accounts. Since January 2020, it has delivered several hundred HoloLens and HoloKase, and is still supporting its customers in France and in nearly 50 countries. Synergiz is also officially launching its software product line (Synergiz Harbor, Synergiz Periscope, Synergiz Astrolabe).
2022
Our values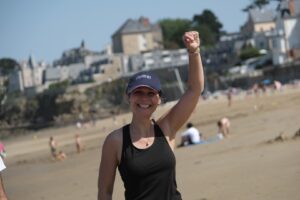 Enthusiasm
We live a collective adventure, where everyone takes pleasure in delivering innovative projects with a positive impact in a friendly atmosphere!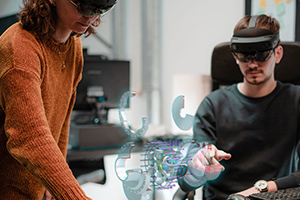 Creativity
We work on innovative technologies with which everything remains to be invented. We take pleasure in breaking out of common places, in imagining new practices and new tools that are meaningful and have an impact!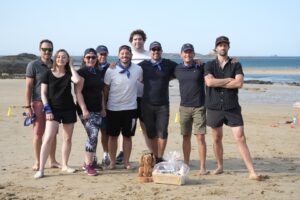 Share
We are committed to sharing our experiences, our passion and our convictions, both through internal and external actions. "Knowledge is the only thing that grows when shared.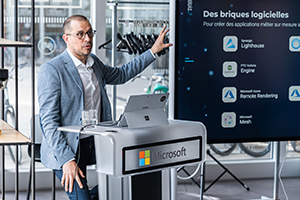 Expertise
We are committed to challenging our beliefs, always learning and exploring, in order to bring more value in our individual and collective interventions!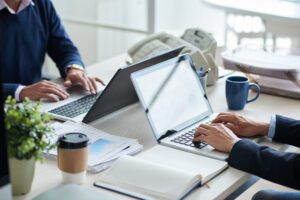 Reactivity
Because our actions bring value and positive impact, we strive to deliver them with quality and in a timely manner!