Apple enters the XR universe with its very first headset: Vision Pro!
Since its first computer launched in the 1970s and the numerous innovations that followed, Apple has revolutionized consumer habits all over the world. For some time now, rumors have been circulating about a possible entry into the professional virtual reality/augmented reality/mixed reality market. These rumors have been confirmed. Apple's CEO, Tim Cook, announced 'one more thing' on Monday, June 5, 2023, during the annual Apple Worldwide Developers Conference (WWDC): the launch of its very first high-end mixed reality headset, Apple Vision Pro.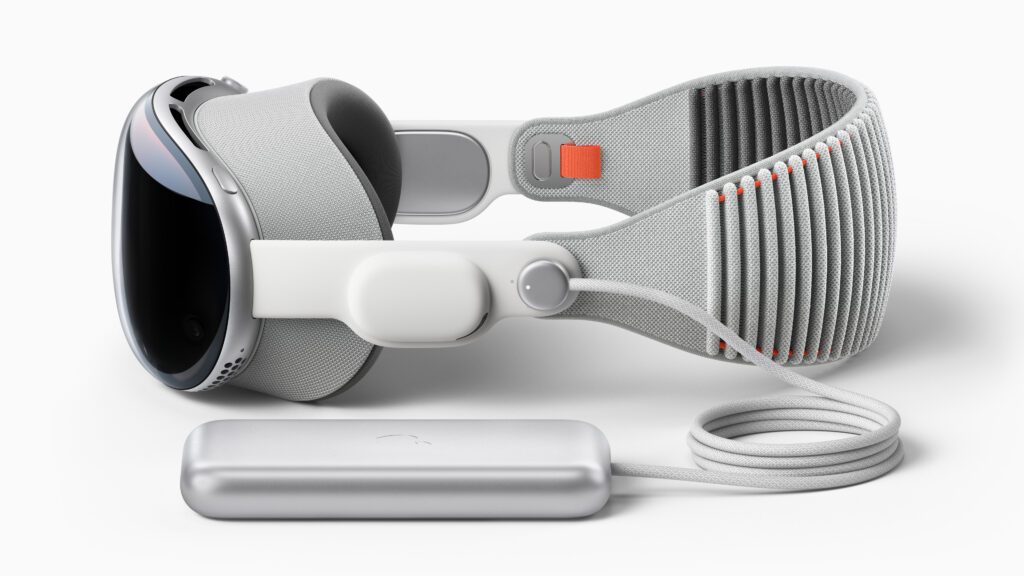 More than just another VR headset, Apple presented a fully-fledged computer entering the realm of spatial computing. Unlike the Metaverse popularized by Meta, Apple emphasizes the connection and specifies that this headset is not meant to isolate users from real life. This foray into the mixed reality domain marks a major turning point for Apple, as it enters a rapidly expanding sector. The autonomous headset features two OLED displays (4K resolution), an M2 processor, an R1 processor for 3D video playback, a plethora of sensors and cameras, voice, gaze, and gesture control. Apple Vision Pro caters to both professional and personal needs (entertainment, as already announced in a partnership with the American giant Disney).
In this race for innovation, Apple's Reality Pro headset opens up new perspectives in the field of mixed reality. The possibilities for using this headset are numerous, whether in the field of education, remote collaboration, or entertainment. Apple also announced a collaboration with Unity (a real-time multi-platform game engine and 3D rendering), making games and applications available on Unity compatible with Vision Pro.
Drawing on our proven experience in Mixed Reality usage, fully leveraging our expertise with Microsoft HoloLens, and in the development of software and hardware solutions, and thanks to the comprehensive offering provided by our company (Synergiz Academy, Synergiz Studio, Synergiz Factory), we are capable of supporting companies throughout their transition to mixed reality. Whether for professional applications, immersive training, or interactive experiences, the Synergiz teams are ready to harness the full potential offered by Apple's headset. Our software solution, Synergiz Harbor, will be ported to the highly anticipated Apple headset as soon as possible, available from early 2024, in order to provide all Mixed Reality users with the benefits of our comprehensive enterprise solution.