Saint Malo, France – June 27, 2023.
Synergiz today announced it has been named a finalist of Mixed Reality 2023 Microsoft Partner of the Year Award. The company was honored among a global field of top Microsoft partners for demonstrating excellence in innovation and implementation of customer solutions based on Microsoft technology. As the only Microsoft Gold Partner for mixed reality in France, this nomination reflects the relevance of our offering in a rapidly growing market. This recognition also highlights our commitment to Microsoft for over ten years and demonstrates our dedication to providing increasingly innovative mixed reality solutions on a national and international scale.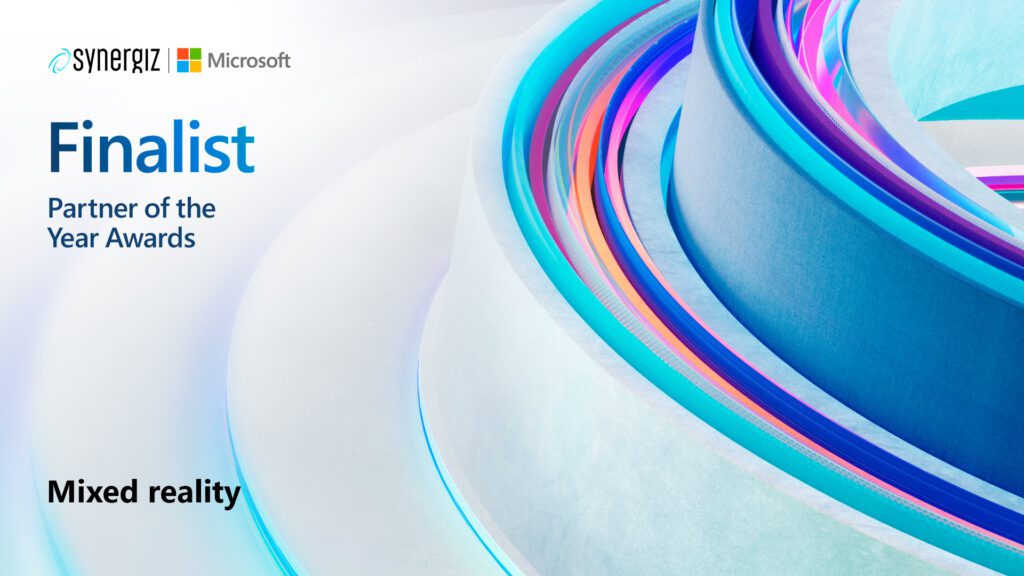 Now more than ever, with highly competitive markets and an ever-increasing need for efficiency, businesses must focus on their productivity solutions. Leveraging new technologies like mixed reality can enable them to maintain operational efficiency, attractiveness, and stay at the forefront of technology. It is therefore essential to choose and deploy the right tools to enhance team efforts, improve overall productivity, and optimize collaboration. With this in mind, Synergiz is developing a comprehensive hardware and software solution that facilitates the deployment of mixed reality in key sectors such as industry, healthcare, and education.
In addition to being an authorized reseller of HoloLens and an integrator of Microsoft Dynamics 365 Remote Assist and Guides solutions, Synergiz develops its own software solution with Synergiz Harbor and hardware with the Synergiz HoloKase range, ensuring full autonomy in large-scale field deployments of mixed reality projects.
As fervent promoters of mixed reality, we aspire to revolutionize the way businesses operate by optimizing tasks for field operators, improving productivity and collaboration, as well as training and problem-solving. Being recognized as a finalist in the "Mixed Reality" category confirms our expertise and the relentless work of our teams. It is a testament to our tireless pursuit of excellence and our commitment to pushing the boundaries of what is possible in the field of mixed reality.
Together with Microsoft, we are transforming industries, driving innovation, and empowering organizations to unleash their full potential in the digital age. Let's continue to explore the endless possibilities of mixed reality technology together.
The Microsoft Partner of the Year Awards are announced annually prior to the company's global partner conference, Microsoft Inspire, which will take place on July 18-19 this year. Additional details on the 2023 awards are available on the Microsoft Partner blog.